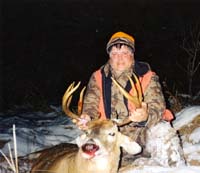 Welcome to Canada Lodges Resorts. The nets foremost site on Canada Lodges and Canada Resorts. Looking for that perfect getaway? How about a private, world class facility, set in the midst of one of natures most spectacular settings.

Created by ice flows, over 10,000 years ago. A majestic lake covering one million surface acres and over 14,684 islands surrounded by another million acres of forest. Simply put, one of the finest places on earth to pursue quality out door activities! Fish like walleye, bass, northern pike, trout, perch and muskie.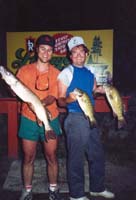 All on one lake! There is no need to portage from this lake to that lake. Well protected with it's islands, rock bars and multiple back bays, you can always get out on the lake here. Truly a fishing paradise!

The surrounding forest holding Trophy Canada moose, giant Canadian whitetail deer, black bear. Some of Canada's finest duck hunting with a large verity of duck species as well as giant Canada Geese. Upland game birds like ruffed grouse. Lake of the woods fishing and lake of the woods hunting. Lake of the woods, Ontario Canada, one of the worlds most productive fishing and hunting areas.

BROCHURE FISHING

BROCHURE HUNTING
hunting rates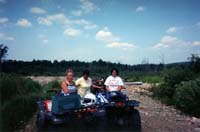 Stay at world class facilities offering all inclusive package plans. You'll dine in one of Canada's finest northwoods lodges superb food, 5 star accommodations in your own cabins overlooking the lake, top notch equipment and a full staff trained team of professionals to cater to your needs, all inclusive packages. Whether your thinking of a relaxing holiday by the lake with family. A group of hard core outdoorsmen or corporate planner wanting to thank top customers or reward top team players. Want to put together a most memorable outing? Canada Lodges Resorts will do just that! So come on in, look us over then contact us for a super vacation!
NEW ONTARIO RECORD. Click Here.